In this third of a 4-part Beginner´s Guide series I take a look at Web 3.0. What is it, and what does it mean for teachers? The first of the series looked at Web 1.0, and the second at Web 2.0, in case you missed them.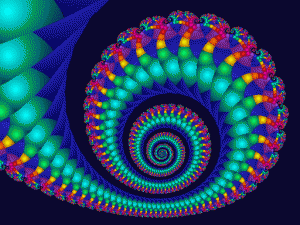 What is it?
If the differences between Web 1.0 and Web 2.0 are pretty much agreed upon, it´s when we get to Web 3.0 that things start to get a little hazy. What exactly is Web 3.0? How is it different to Web 2.0? Does it already exist or is it something still to come?
When Web 3.0 is referred to, you may hear terms like ´the semantic web´, ´intelligent data´ or ´context is king´. Huh? Not to worry, you´re not the only one confused. Below are some attempts to clarify what is still for me a rather nebulous concept.
The Internet is full of stuff. So much so, that is becomes harder and harder to actually find what you´re looking for. We are literally drowning in information. Web 3.0 attempts to deal with this. Web 3.0 seems to mean that all content on the web will be tagged, and all real world objects will have their Internet ID or tag. And this data will be able to communicate intelligently with each other. Huh again? Best if we hand over to the experts at this point.
Below are (just) two excellent explanations of Web 3.0:
A fantastic video by Kate Ray including interviews with various www gurus on what Web 3.0 (will) mean. Clearly not everyone agrees with how this Web 3.0 ´semantic web´ will actually work!
Web 3.0 from Kate Ray on Vimeo
A slideshow entitled Web 3.0: The way forward? from Steve Wheeler [This slideshow also looks at some elements of the X Web, which I´ll cover in more detail in my next blog post. Up to slide 21, Steve focuses on the semantic web.]
What does this mean for teachers?
¨The first step is evolution, the second step is revolution.¨ Nova Spivack uses this phrase to describe Web 3.0 in the Kate Ray video above. I´m not so sure. I think the biggest shift for teachers is between Web 1.0 (the transmission web) and Web 2.0 (the social web). Now that was a revolution. In many ways Web 3.0 is a smarter version of Web 2.0, with better tagging. It will help with searching and connecting data, but does not imply a radical change in approach for the collaborative language classroom (projects for this are describe in my previous blog post about Web 2.0).
But there are a few things you can do to get yourself and your students ready for Web 3.0:
Privacy: Make sure you and your students understand the privacy policy of any Web 2.0 tools you use. The recent Facebook debate over privacy is a sign of the times. Read the small print. If you don´t (and let´s face it, who bothers?) then fine, but know that the information is out there on the web and can and will be used. The boundaries between the private and public domain are being increasingly blurred.
Digital footprints: Be aware of your own (and your students´) digital footprints. Handling our own digital presence is a key digital literacy skill, and takes on even more importance with Web 3.0. One of the potentially scary things about  Web 3.0 is that ´you won´t need to find information, information will find you´. Yikes!
Cloud computing: Web 3.0 implies an increasing move into the ´cloud´, where information is stored on large external servers rather than on our own hard drives. You may already be moving increasingly into the cloud, without even realising it. Perhaps you tend to use gmail instead of Outlook, or Delicious instead of your browser favourites. As we access the Internet from multiple devices, this move starts to make more and more sense.
What other areas can teachers make themselves and their students more aware of as we move towards Web 3.0? What should we watch out for? Comments welcome!
Note 1: Further reading on Web 3.0 in my Delicious account here.
Note 2: I've deliberately decided to make two separate posts about Web 3.0, and about the X, or extended, web. Sometimes these are conflated, but I'm keeping them apart for clarity. And also so this blog post doesn't get too long!
Update November 2016: Worth reading is this short blog post Internet of Broken Things from Mike Caulfield, reminding us of the security issues that come with the Internet of Things.
Nicky Hockly
The Consultants-E
December 2010