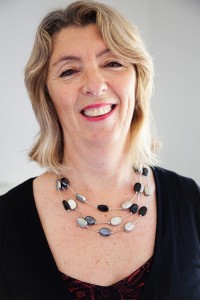 I'm the Director of Pedagogy of The Consultants-E, an online training and consultancy organisation. I've been working in the field of English language teaching and training since 1987. These days I mostly work as an online and f2f trainer, and educational consultant. I'm an international plenary speaker, and give seminars, in-service workshops and teacher training courses for practising language teachers all over the world. I've written extensively on educational technology, and have a regular column in English Teaching Professional Magazine and in the English Language Teaching Journal (ELTJ), on technology for teachers. I have co-written several prize-winning methodology books on the application of new technologies to language teaching: How to Teach English with Technology (2007), Teaching Online (2010), Digital Literacies (2013), Going Mobile (2014), Focus on Learning Technologies (2016), and ETpedia Technology (2017). I've also published an e-book, Webinars: A Cookbook for Educators (2012), and my current research interests include mobile learning, blended learning, and online course design. I live in Barcelona. Spain, and am a technophobe turned technophile.
Would you like to work with me?
I am available to give plenary talks or workshops at conferences, as well as to deliver f2f training in the application of learning technologies in language teaching. I also work on a wide range of materials development and consultancy projects with The Consultants-E (see our consultancy portfolio). You can get in touch with me via The Consultants-E website contact page.