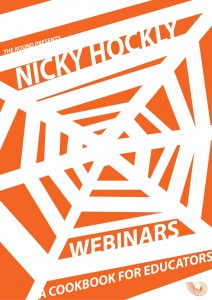 I'm thrilled to announce the publication of my fourth book – and my very first e-book!
Webinars: A Cookbook for Educators
The book has been cooking for a while. In fact, it's spent approximately 8 months in the oven. But at last it's on the table and ready for eating.
Giving a good webinar is like cooking and serving a good meal. This metaphor frames the book. You can check out the book menu on The Round website by downloading an extract.
Bon appetit!
Nicky Hockly
The Consultants-E
May 2012
See Nicky's other published books