I'm a prize-winning author who writes extensively on the topic of learning technologies in English language teaching. Below are my published books and book chapters. A list of my articles can be found here, and many of my academic articles can be downloaded from Academia or ResearchGate.
BOOKS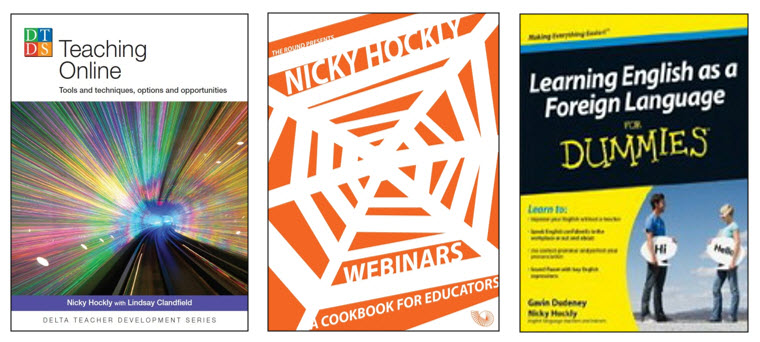 BOOK CHAPTERS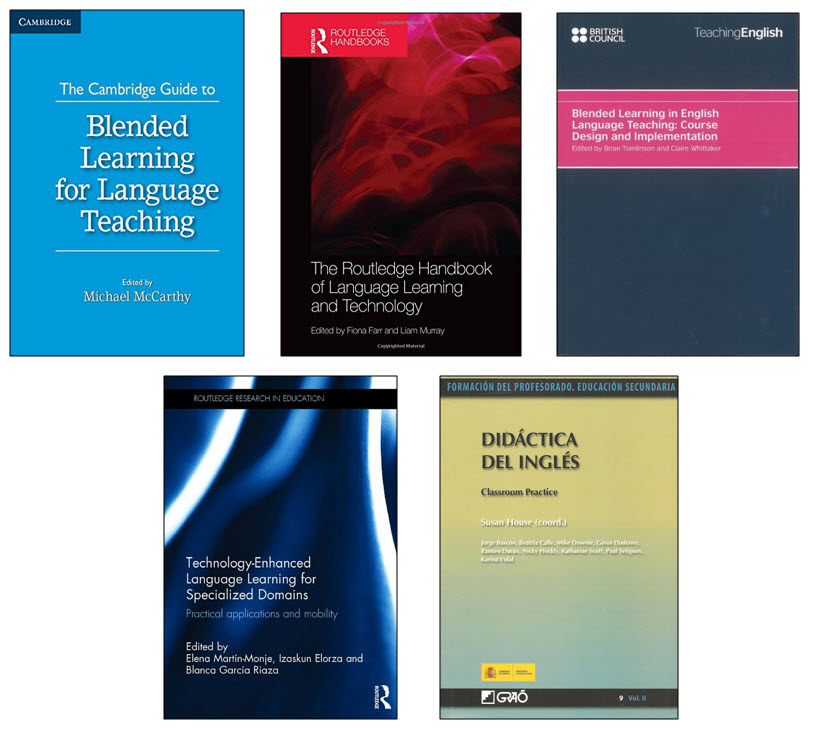 'Designer learning: the teacher as designer of mobile-based classroom learning experiences'. Technology-Enhanced Language Learning for Specialized Domains, 2016. Martín-Monje, M., Elorza, I. & García Riaza, B. (eds). Routledge.
'Blended learning in a mobile context: new tools, new learning experiences?'. The Cambridge Guide to Blended Learning, 2016. McCarthy, M. (ed), Cambridge University Press.
(with Gavin Dudeney)
'Digital literacies'. Routledge Handbook of Language Learning and Technology, 2016. Farr, F. & Murray, L. (eds). Routledge.
(with Gavin Dudeney)
'Reversing the Blend: From Online to Blended'. Blended Learning in English Language Teaching: Course Design and Implementation, 2013. Tomlinson, B. & Whittaker, C. (eds). British Council Publications.
(with Gavin Dudeney).
'Digital literacies and the Language Classroom'. Didáctica del Inglés: Classroom Practice, 2011. House, S. (ed.). Graó.
(with Gavin Dudeney).